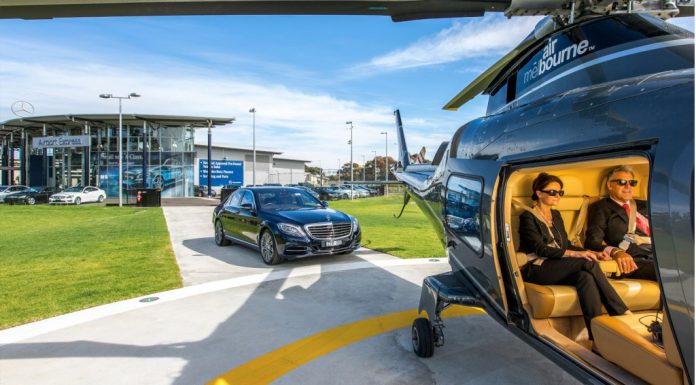 Mercedes-Benz Australia has just announced its new transfer service in collaboration with helicopter company Air Melbourne. The service will specifically help "time poor customers" who will leave their Mercedes-Benzes at the major Melbourne Mercedes-Benz dealership where they are then flown to the airport or alternatively, from the airport back to the CBD in just four minutes. By comparison, it takes about 20 minutes with no traffic to make the same journey.
While the helicopters to be used aren't Mercedes-Benz helicopters, they are certainly luxurious enough for wealthy customers looking to skip the traffic jams and enjoy the freedom and privilege which their money brings. The new service is dubbed the Mercedes-Benz Heli-Express and cost wise, is quite reasonable especially if a Mercedes owner is running late for an important interstate or international meeting. A one way trip costs $274 locally which is about $254 in the U.S.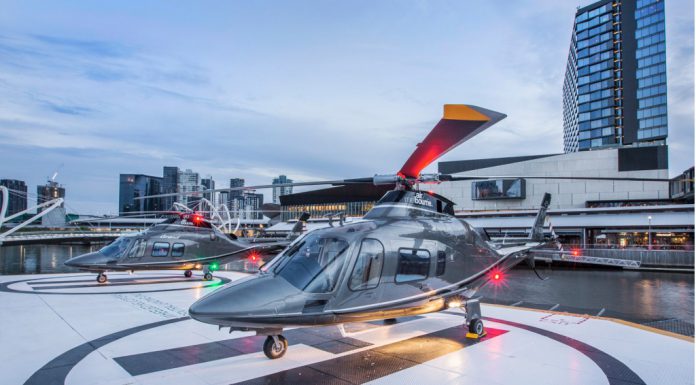 While discussing the new service, Mercedes-Benz Australia boss Horst von Sanden said, "Mercedes-Benz Airport Express already offers our customers the ability to have their vehicle serviced whilst they travel and to take the hassle out of traffic and parking with our valet service to the terminal.
"Our facility at Mercedes-Benz Airport Express has proven itself with strong demand from customers and we have added the Heli-Express service to add another dimension of convenience especially for time poor customers".