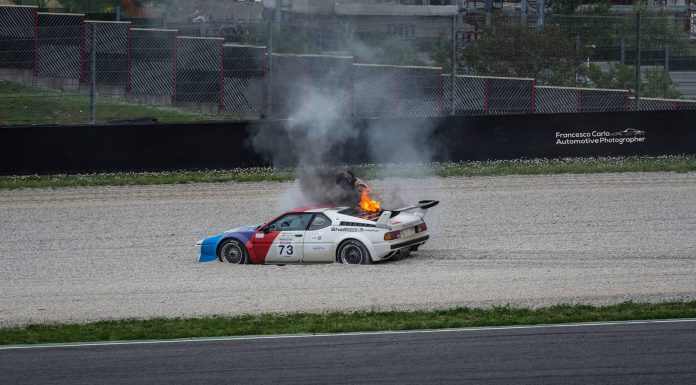 The Mugello Classico 2014 took place at the Mugello Circuit in Tuscany, Italy last weekend in front of a crowd of curious and excited racing enthusiasts. The event sees cars compete in the Classic Endurance Cup, Endurance Sixties Cup, Trofeo Nastro Rosso and the Alfa Romeo Revival cup.
This year, Francesco Carlo was in attendance to photograph and document the historic racing action as it went down. Some highlights from the weekend included multiple Ferraris such as a 250 LM and 250 SWB along with many other interesting models such as a BMW 1M, Shelby Cobra and Porsche 935.
Apart from the historic racing cars, other unique road-going models also made appearances at the event, including an extremely rare white Ferrari 288 GTO and a Ferrari 458 Italia. The organizers of the event, Peter Auto, will hold a similar classic car event at the Spa circuit in Belgium on May 16 and 17.