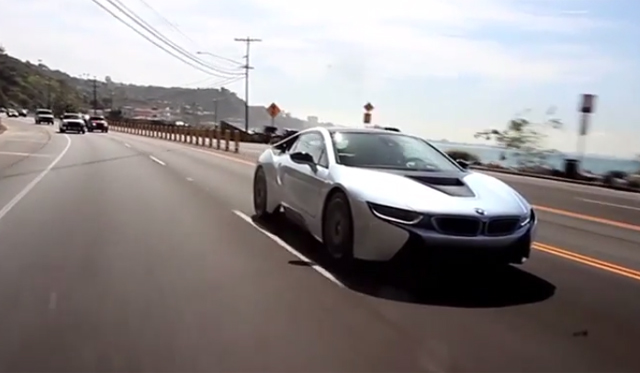 It has been a long time coming but Chris Harris has finally had the chance to sample a production spec BMW i8 on U.S. roads.
[youtube]https://www.youtube.com/watch?v=l5I6xuhNgVg#t=145[/youtube]
Beneath the lightweight body, the i8 features a tiny 1.5-liter three-cylinder turbocharged engine delivering 231 hp and 320 Nm of torque. But that isn't the end of the story, This engine is supplemented by an electric motor with an output of 131 hp and maximum torque of 250 Nm. The power from this lithium-ion high-voltage battery is channelled through the front wheels via a two-stage automatic transmission.
The combination means that the BMW i8 is able to produce 362 hp maximum power and 570 Nm of torque. As a result of these two motors operating in tandem, the BMW i8 can sprint from 0-100 km/h in just 4.4 seconds.