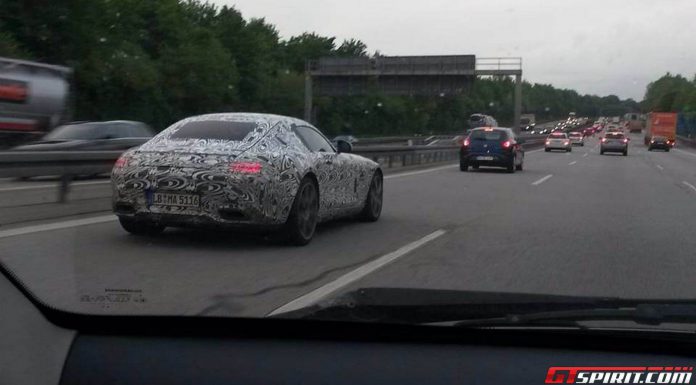 The Mercedes-Benz AMG GT has now been officially announced. Whilst we know a few select details about the car (including what the interior looks like), we haven't yet seen any official renders or pictures of the exterior. Evidently, the design is a close guarded secret although this picture of a test mule spotted by Mario Klemm gives us more of an indication.
The Mercedes-Benz AMG GT will compete with the Porsche 911 and the brand new Jaguar F-Type Coupe. It is expected to do well in a class that has been dominated in recent times by the 911. The AMG GT will be the first AMG sportscar to hit the market after the SLS AMG production ended earlier this year.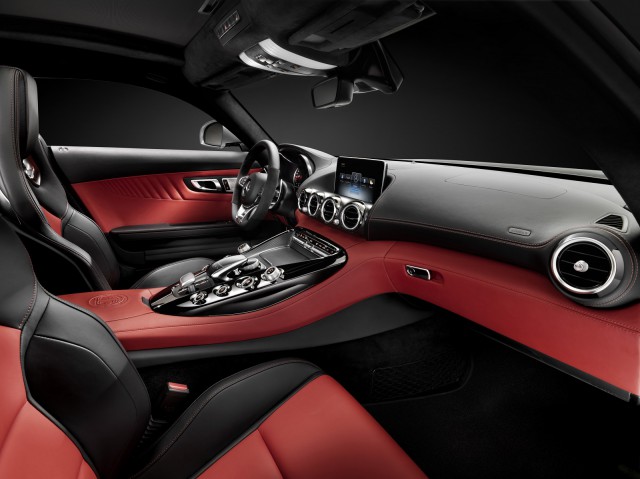 Above is a picture AMG recently released which shows the interior, as it will appear on the production car. We have also heard rumours on other aspects of the car. The car is almost certain to feature a V8 powerplant, perhaps even the 5.5 litre unit currently found in AMG's 63 branded products but more likely a smaller 4.0 litre version.