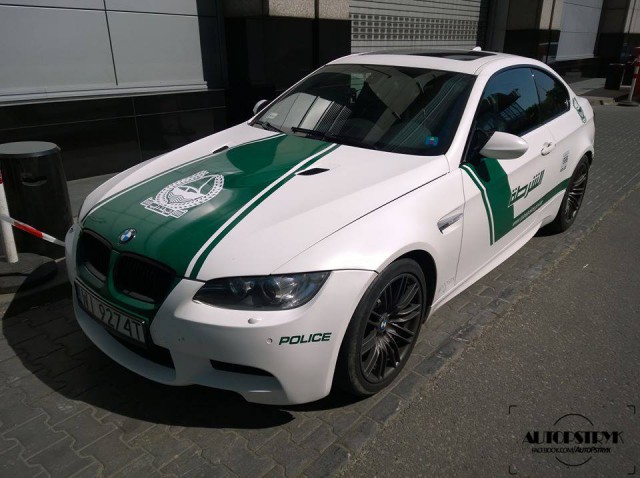 The Dubai Police force has become so synonymous with high-performance supercars in the past year or so that now people are actually wrapping their sports and supercars to mimic the force's traditional dark green and white colour scheme and livery!
Previously, we saw a Dubai Police Lamborghini Aventador replica playing on a runway with a Ferrari 430 Scuderia. Now we've stumbled across this picture of a white BMW E92 M3 Coupe spotted in Warsaw, Poland with a Dubai Police force livery!
Let us know what you think of it below!
[Spotted by AutoPstryk]