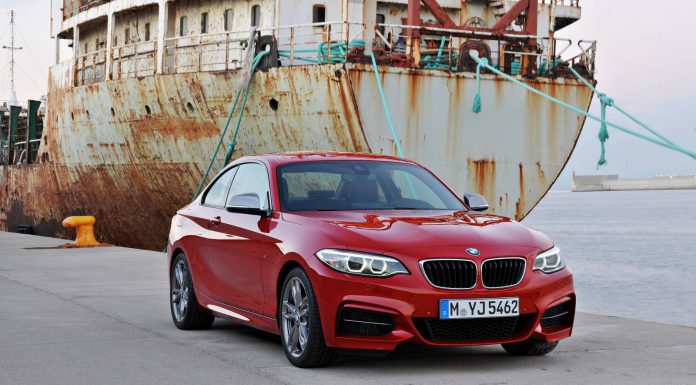 BMW is said to have committed to producing a BMW M2 sports car with such a car likely to be revealed sometime next year. This latest information comes from the team at 2Addicts reportedly citing accurate inside sources.
Speculation earlier this year stated that the BMW M2 cold utilise a powerful turbocharged four-cylinder engine. Understandably however, it is believed that BMW has decided to stick with the N55 3.0-liter, twin-turbocharged six cylinder engine currently utilised in the range-topping M235i.
Instead of the current 322 hp delivered by this engine, it will likely be uprated into the region of 380 hp. To put that power into perspective, the newly released 2014 M3 and M4 deliver 431 hp respectively, but the lighter kerb weight of the future M2 could make it nearly as fast. Additionally, with its compact size, and the option of either an automatic or more importantly, a manual transmission, the BMW M2 is set to be a full-on sports car.
To help make the BMW M2 an even better drivers car, it could utilise the same electronically controlled limited slip differential as the new M3 and M4 while also utilising some of the chassis technology featured in both. A bit of cost-saving is expected to be employed for the BMW M2 and consequently, it might not feature Adaptive M Suspension like the M3 and M4. Nevertheless, a host of driving customisations will be available to the driver.
Pricing remains a mystery at this point, but in the region of $50-55,000 in the U.S. seems likely.
[Via 2Addicts]