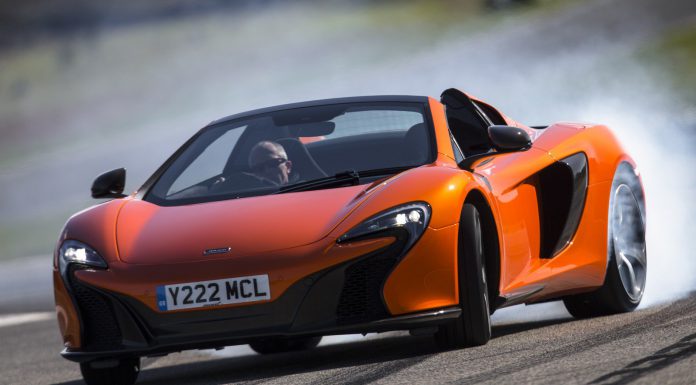 Whether you are or aren't a fan, there's no denying the fact that luxury SUVs are massively growing in popularity. As a matter of fact, such cars are becoming so popular that marque's like Lamborghini, Bentley and possibly Rolls-Royce are all working on high-end SUVs to cash on the exploding market.
Despite its rival Porsche also offering two SUVs in the form of the Cayenne and Macan, McLaren Automotive has confirmed that it will not make an SUV and instead maintain its focus on producing the world's best sports cars and supercars.
While recently speaking with Bloomberg in Shanghai earlier this month, chief executive officer of McLaren Mike Flewitt said, "We genuinely believe we make the best sports cars in the world. We need to remain very focused. McLaren is a sports car brand and that's exactly what we're going to remain."
As we speak, McLaren Automotive is currently hard at work creating its entry-level sports car to sit below the 650S. That car is currently known as the P13 although that name won't make it through to production.
According to the latest word, the body of the P13 will be made from lightweight yet ultra-strong aluminium. By comparison, both the 650S and P1 feature more carbon fiber than the P13 will. The entry-level McLaren will feature a very similar suspension system to both the 12C and 650S. This suspension system has been continually praised since it was launched as it provides impeccable ride comfort yet incredible road holding and cornering.
[Via Bloomberg]