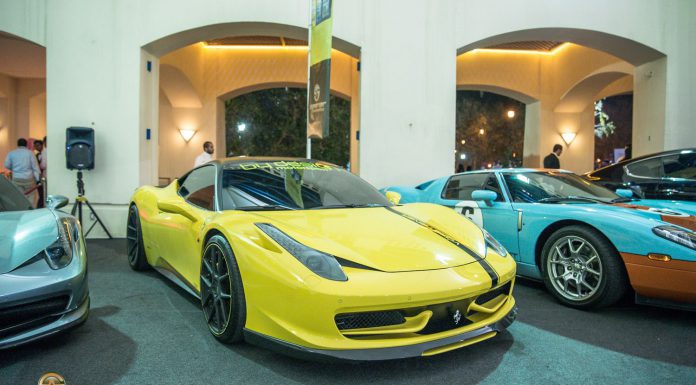 As far as Cars & Coffee events go, the Superior Automotive organised Cars & Coffee Khobar in Saudi Arabia must be one of the best in the world. The second instalment, sponsored by Shell, recently took place attracting some incredible machinery to the Sunset Beach Resort in Khobar.
Some of the highlights include a Mercedes-Benz SLR McLaren, a Novitec Rosso Ferrari F12 Berlinetta, a unique matte grey Lamborghini Aventador Roadster, a trio of modified Ferrari 458 Italias and a custom Rolls Royce Wraith.
Bydesign Motorsport, a company that has featured on these pages numerous times before, also brought in a huge collection of tuned cars from their shop. Photos were shot by Rashid Shahid's Photography.
[youtube]http://www.youtube.com/watch?v=GKtyyzjtXVQ[/youtube]