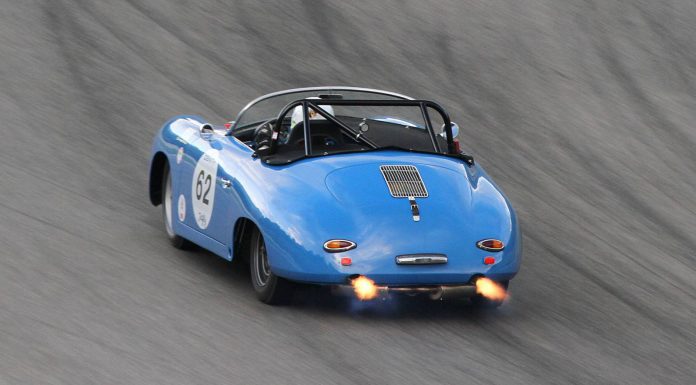 This weekend, the Mugello Classico 2014 took place in Italy. The event was organised by Peter Auto who are the organisers for the Tour Auto event in France. The event follows the 2012 and 2013 editions of the Imola Classic.
The event brings together cars from the Classic Endurance, Endurance Sixties, Trofeo Nastro Rosso, Alfa Romeo cup and challenge historical formula in Tuscany. They gather at the beautiful Mugello racetrack, full of curves, elevation changes and fast straights.
This year the highlights included a number of Ferrari models including 512 M, 512 BB LM, 250 LM and 250 SWB as well as an Alfa Romeo T 33/3, Ford GT40 and Shelby Cobra. Despite the age of the cars and their value, the races were hard-fought battles with some epic flames typical of these historican racings.
[youtube]https://www.youtube.com/watch?v=4nV_SR0tgT0[/youtube]