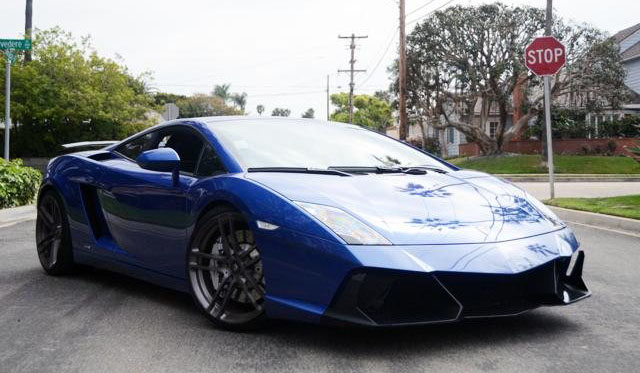 Earlier this year, American tuner Vorsteiner released their Lamborghini Gallardo Renazzo. Featuring a host of visual upgrades to make it stand out from all other Lamborghinis, the original car is now up for sale complete with its Vorsteiner upgrades thanks to Symbolic Motors in San Diego.
Up front, the Gallardo Renazzo features a unique carbon fiber bumper formed using the pre-preg method and features an even more aggressive design than the front for the LP570-4 Squadra Corse. The new bare carbon fiber bumper features two prominent aero fins on both sides and has been inspired by the front bumper used on both the Gallardo Super Trofeo and Lamborghini Blancpain Super Trofeo race cars.
Alongside the new bumper, this Gallardo is rolling on a stunning set of one-piece Vorsteiner Special Edition Forged VSE-001 wheels. Interestingly, this Gallardo is actually the extremely rare LP550-2 model meaning like the Balboni Edition, it is rear wheel drive.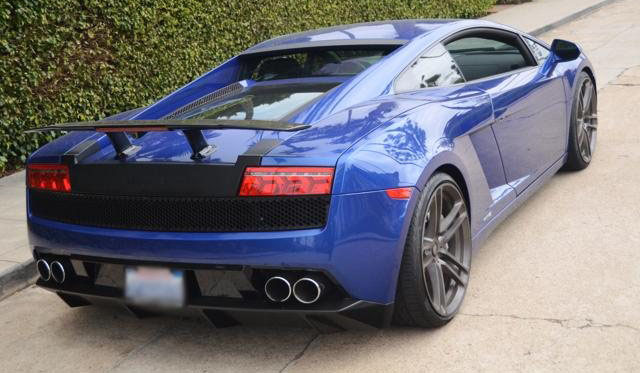 Besides the Vorsteiner upgrades, this Gallardo LP550-2 features a custom exhaust, carbon fiber Superleggera wing, silver brake calipers, clear side markers and carbon fiber wrapped rear windshield cover. All of these epic features are tied together beautifully thanks to the rare Blu Caelum paint job.
The car has travelled just over 7,500 miles.