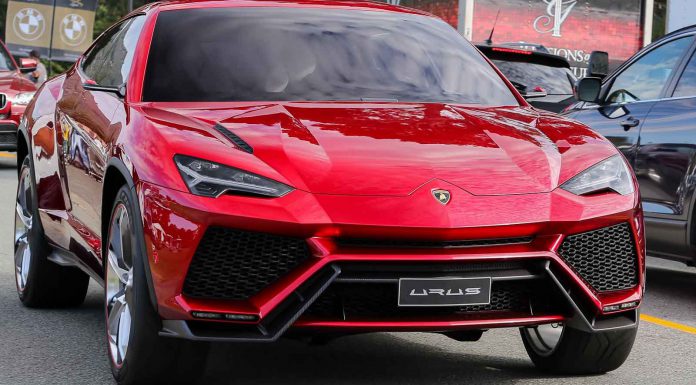 According to new reports, the upcoming Lamborghini Urus SUV won't be made alongside the Huracan and Aventador in Sant'Agata and instead be constructed at the Volkswagen Group's factory in Slovakia.
While this news is somewhat disappointing, it isn't at all surprising. When production of the Urus kicks off in 2017, Lamborghini hopes to sell 3000 to 4000 units annually and its current factory in the heart of Italy simply cannot support so many vehicles on top of the Huracan which is already proving a huge success.
What's more, because it will share its platform, the VW Group's MLB platform, with the next-gen Porsche Cayenne and Audi Q7, it will be built alongside them in Slovakia's capital of Bratislava. Also, it will be made alongside the VW Touareg and bodies for the upcoming Bentley SUV which was recently teased for the first time after its design overhaul.
Prior to the release of such a huge array of brand new or updated luxury SUVs, Volkswagen is currently upgrading its Bratislava factory and has already installed the group's largest metal press to create both steel and aluminium body panels for the Urus, Cayenne, Q7, Touareg and possibly the Bentley.
While recently speaking about the upcoming Lamborghini SUV, Audi boss Rupert Stadler confirmed that its styling would remain very similar to the Urus concept first unveiled in 2012.
[Via Auto News]