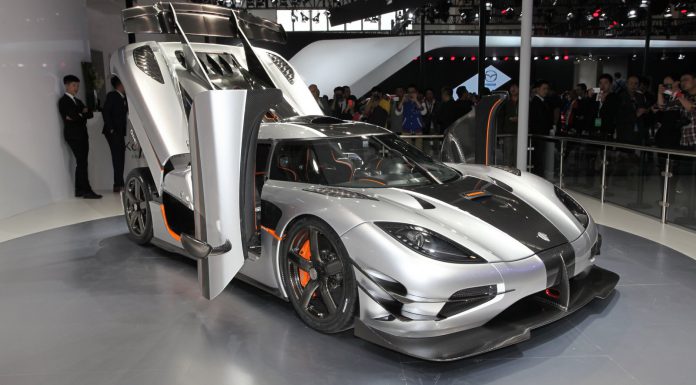 While Swedish supercar manufacturer Koenigsegg may have only recently unveiled its latest creation in the form of the insane One:1 'megacar', the company's founder and CEO Christian von Koenigsegg has confirmed that a more 'affordable' Koenigsegg is on the cards.
Such an entry-level Koenigsegg could consequently cost about half that of the Agera which equates to around $600-700,000 in the United States. The new entry-level Koenigsegg will compete with the Lamborghini Aventador, perhaps even a little higher than the Aventador with 700+ hp and a carbon fibre chassis.
Understandably, no timeline for such a model has been decided. However when it does launch, it will join the 'regular' Agera, Agera S, Agera R and One:1 in Koenigsegg's ultra-exclusive, uber powerful and brain-fryingly quick line-up. It is a positive step for the Swedish brand and is the first step towards expanding the brand to a larger audience.
Koenigsegg's latest model, the One:1 is a car simply out of this world. At the front, the car features aerodynamic canards and a large front splitter. New vents in the bonnet expel air much quicker and channel it around the roof-mounted air intake. The rear wing is quite frankly absurd! It all helps to produce a total downforce at 260 km/h equal to 610 kg whilst at 440 km/h, the One:1 develops 830 kg of pressure. Active aerodynamics help tweak the downforce to suit the situation.
We spoke with Koenigsegg in Beijing where they confirmed that they will remain in their current factory for the foreseeable future. There had been rumours that the Swedish company would move, however, they have now chosen to remain in Ängelholm, Sweden. In order to cope with the increased pressures of producing two Koenigsegg models, the company will take on more employees and expand its current premises.