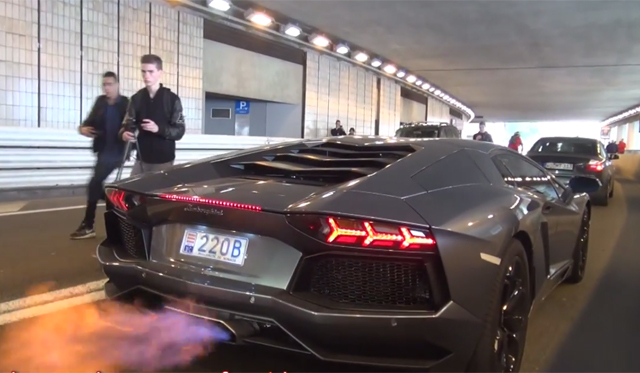 Here's something we already know; the Lamborghini Aventador not only sounds insane but it is also capable of spitting some truly incredible flames like it is nobody's business!
[youtube]https://www.youtube.com/watch?v=mesYrIKI0C4[/youtube]
The following dark grey example was recently spotted revving its 6.5-liter twelve cylinder heart out in Monaco! What makes the flame throwing antics of this Aventador even more impressive is the fact that it seems to be fitted with a stock exhaust system rather than an aftermarket one.