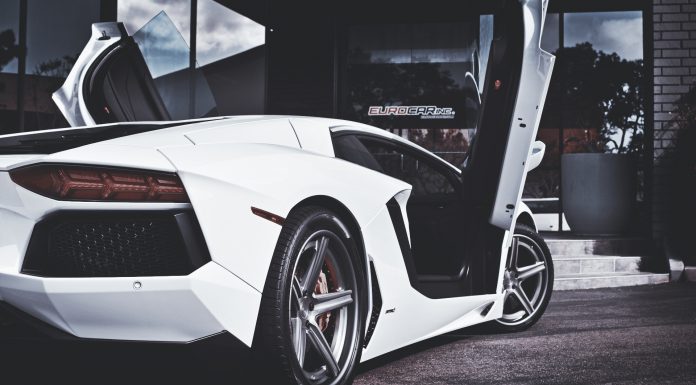 The Lamborghini Aventador draws attention wherever it goes. But when you give it an even more unique stance, the appeal of the car increases.
This 2012 Aventador LP700 from Costa Mesa, California wears a white exterior with special Niche Road Wheels underneath. It's not often that we see an Aventador with wheels like these APEX H410's, but this Lamborghini certainly looks outstanding!
The brushed aluminum finish gives the wheels an added pop that sets this Lamborghini Aventador apart from its siblings cruising around the streets of California.
The custom 3-piece wheels are produced at Niche Wheels' in-house manufacturing facility to the customer's specifications. We think this 2012 Aventador looks brilliant in the sun, as captured by KVK Photography. This LP700 is currently for sale at EuroCar in Costa Mesa, California.