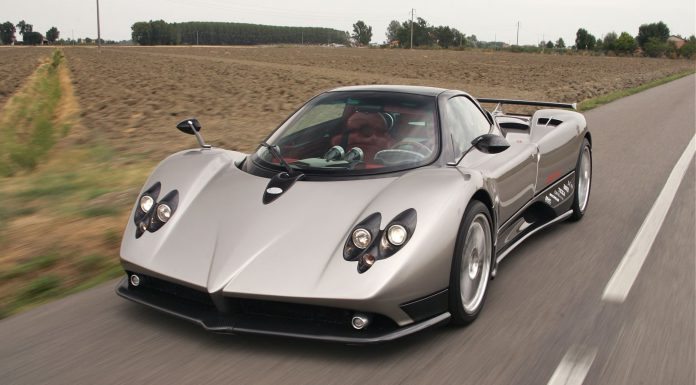 While the Pagani Zonda is officially out of production, dedicated enthusiasts as well as those with enough money, can still order a custom Zonda from Pagani. And this is good because from a driving standpoint, the Zonda is still incredible and visually, the later Zondas still look very modern and a radically different in design to the Huayra and more to some peoples tastes. However, the best thing about the Zonda still being available for commissioning is its insane exhaust note.
[youtube]https://www.youtube.com/watch?v=KaIWruyySKg#t=200[/youtube]
No matter what engine a Zonda is fitted with, whether it be the original 6.0-liter V12 or the most powerful 7.3-liter variant and its epic 760 hp, the AMG V12 sounds impeccable producing a roar unlike any other car ever made. Obviously, it is dramatically different to the twin-turbocharged roar the Huayra creates complete with its out of this world wastegate noise.
GTspirit Road Test of Pagani Zonda F

The following video perfectly captures the screaming sound of a Pagani Zonda F Roadster and was used to capture the true exhaust note of the car for Grid 2!