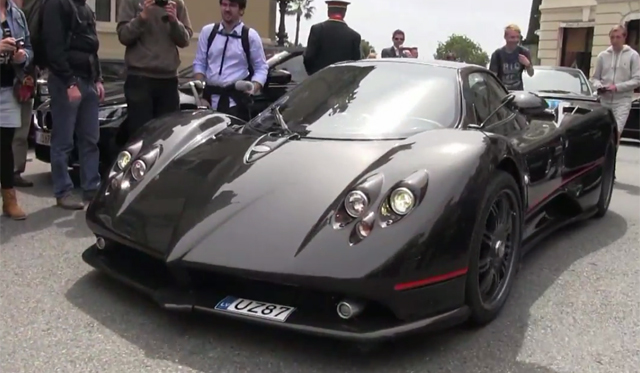 While the cars inside the Top Marques Monaco 2014 event are often quite astonishing, it is the cars which hit Monte Carlo's streets during the festivities that draw the most attention and this year was one of the best in recent memory.
Some of the best cars to be spotted around Monaco in the past week included no less than two LaFerraris, an Aston Martin One-77, Bugatti Veyron Pur Sang, W Motors Lykan Hypersport, at least two Ferrari Enzos, a Veyron Vitesse, multiple Ferrari 458 Italia coupe's and 458 Spiders including a Mansory tuned Siracusa.
[youtube]https://www.youtube.com/watch?v=sFwqL8KIk3s#t=105[/youtube]
Elsewhere, there were multiple Audi R8s, Ferrari 599 GTBs, F12 Berliettas, a Gemballa Mercedes-Benz SLR, Hamann Aventador Nervudo, numerous Aventadors including a 50th Anniversario edition. What's more, a Pagani Huayra made an appearance in Monaco as did a carbon fiber clad Zonda F Roadster. One of the most notable cars to hit the streets of Monaco this year was also a bright orange Zenvo ST1!