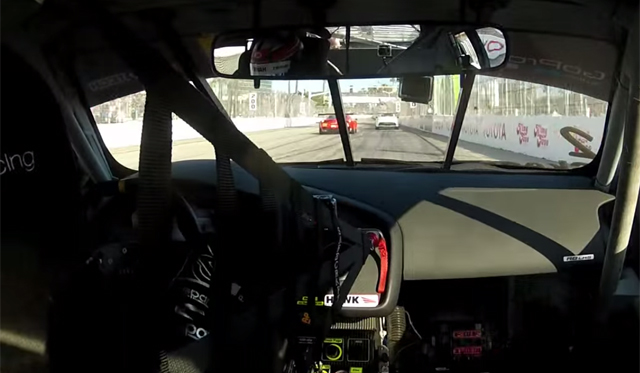 If you go carting, you'll inevitably know just how incredible it feels to pilot a potent little machine with grippy tyres and a fiery engine around a race track. Now multiple that by 10 and welcome to the world of real motorsports and more specifically, the Pirelli World Challenge.
[youtube]https://www.youtube.com/watch?v=St8c5o-gobM#t=769[/youtube]
Featuring some of the most potent racing cars on the planet, the Pirelli World Challenge recently headed to the famous streets of Long Beach and thanks to Audi R8 Ultra driver Mike Skeen and his onboard camera, we can ride around in this incredible race car through the mesmerizingly difficult, narrow, bumpy and dangerous street circuit!