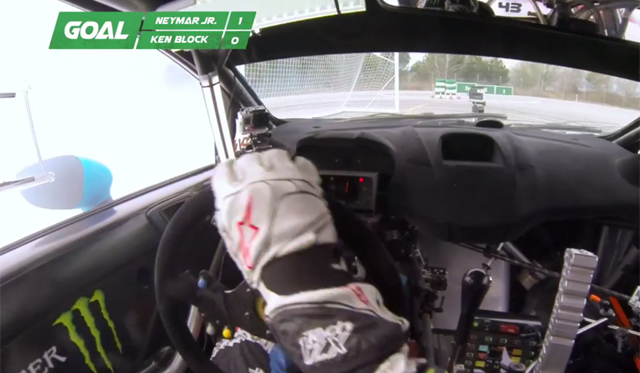 While Ken Block and his team are inevitably planning another epic Gymkhana video, a stunning clip once again showing off Block's driving skills has been released dubbed 'Footkhana'.
[youtube]https://www.youtube.com/watch?v=SdBXpORSGu0#t=190[/youtube]
The video sees Ken Block competing against a soccer/football player by the name of Neimar Jr. Also on the Brazilians team is goalkeeper Lassi Hurkaien, Andrew Henderson and Sean Garnier. The team with the most goals wins.
As you'd imagine, this is a clip much better being watched than read about so be sure to check it out above!