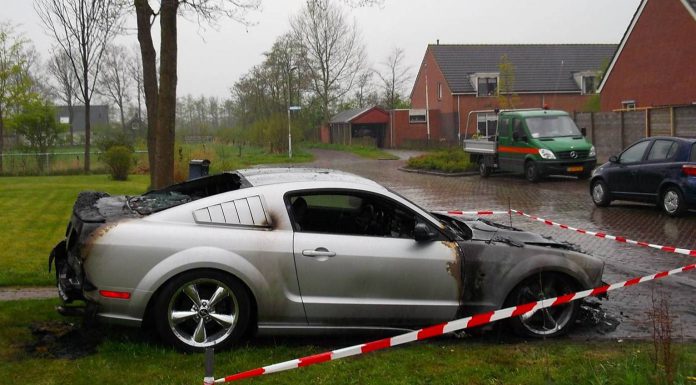 Thugs in the Netherlands have set fire to a stunning silver Ford Mustang Twijzelerheide.
The motive behind the crime is unknown but witnesses reportedly spotted two people during the night with a jerry can presumably used to douse the American muscle car in fuel before it was set ablaze. The local authorities are offering a 500 euro reward for any information leading to the arrest of the perpetrators.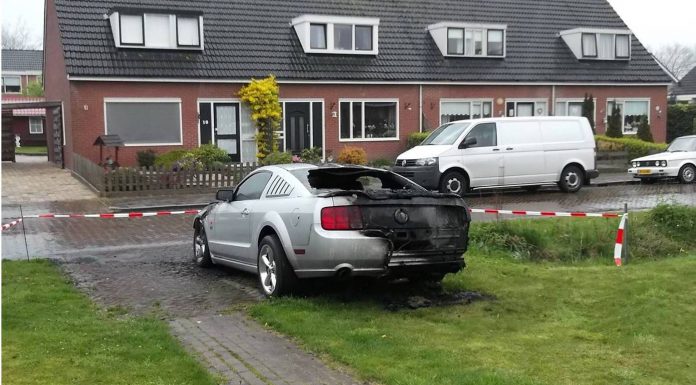 As the images show, the fire destroyed more than half of the car with the entire front end and most of the rear, being severely scorched.
[Via Hart voor Auto's]