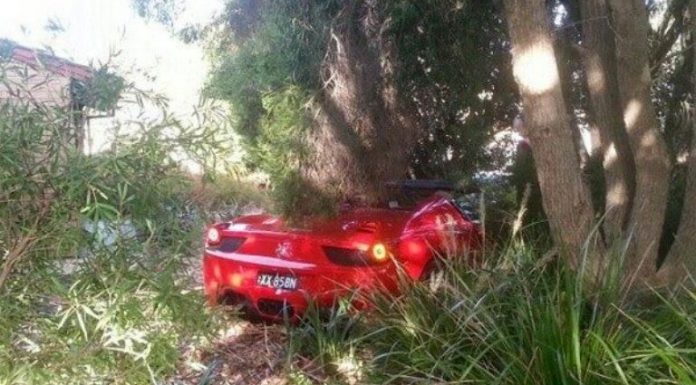 Compared to many European nations and a huge selection of cities and states across the U.S., Australia is relatively scarce on supercars. For those supercars that do call Australia home, they come at a hefty premium to other nations thanks in part to a massive 33 per cent luxury car tax.
As a result, when a supercar crashes in Australia, the inflated prices make it even more upsetting. The following Ferrari 458 Spider recently crashed into shrubbery in Adelaide after rocketing off the road.
It is currently unclear how the crash occurred, but no one was injured and thankfully, the 458 Spider escaped with minimal damage.
The same can't be said of the driver's ego however.
[Via Adelaide Exotic Car Spotting]