Auto China 2014, China's most prominent and important auto show, is officially here. The show is held in Beijing and its opening comes not long after the completion of press days at the New York Auto Show. China has become an important hub for automakers in recent years and as such, all kinds of unique new models made their world debuts at the exhibition. From luxurious full-size sedans to incredible high-horsepower hypercars, Auto China truly had something for everyone. Here are our top five new cars we saw at the show!
---
5. Bentley Hybrid Concept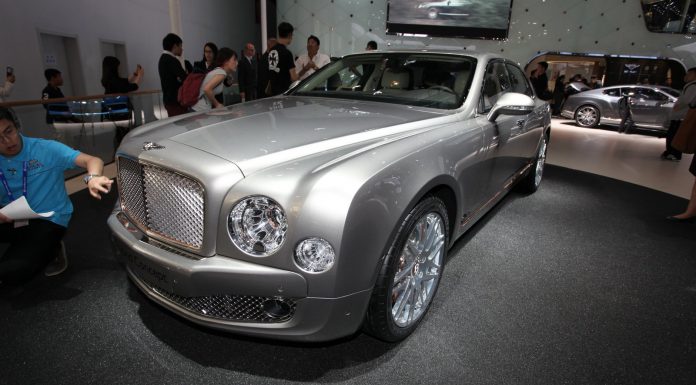 Bentley's all-new Hybrid Concept is the centerpiece of the automaker's stand at Auto China this year. The vehicle debuts Bentley's upcoming hybrid powertrain, which will first be available to customers on the brand's upcoming SUV set for release in 2017. The plug-in hybrid powertrain offers a power increase of up to 25% along with a 70% reduction in CO2 emissions. It is also capable of travelling up to 50 miles on electric charge alone. Visually, the Hybrid Concept gets copper interior and exterior design elements, which can be seen in the headlamps, grille, brake calipers and on other small trim pieces.
---
4. BMW Vision Future Luxury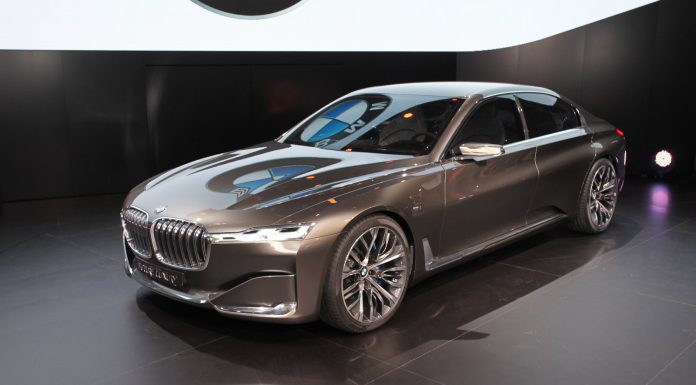 The BMW Vision Future Luxury is, as the name suggests, a look at the future of the BMW brand's upcoming technology advancements and luxury amenities. It features a long wheelbase, short overhangs and a hand-sculpted body painted in a special Liquid Platinum Bronze shade. The interior is a whole new direction from BMW, with a large wrap around display and a more functional, modern design. A big highlight of the car is BMW's Vision Heads Up Display system, which can highlight buildings, traffic signs or hazards which may be in the car's path.
---
3. Mercedes-Benz Concept SUV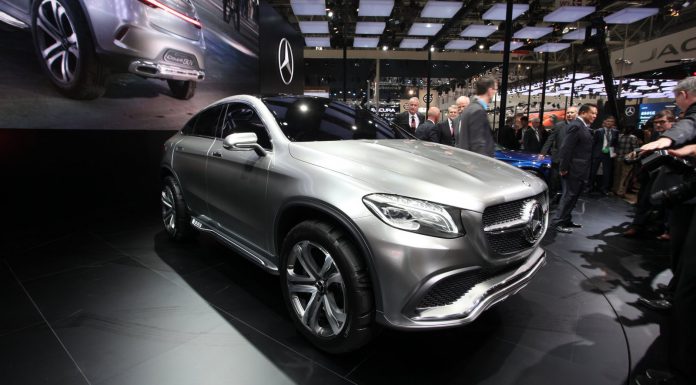 Mercedes officially rolled out their all-new Concept SUV at Auto China. The concept SUV was designed from the ground up to be a direct competitor to the BMW X6 and could use a version of the same platform the Mercedes ML-Class rides on. It is a four-door model with a sloping coupe-like roof line and all-wheel drive, just like the X6. We're looking forward to seeing how the crossover develops as it nears closer to production.
---
2. Audi TT Allroad Concept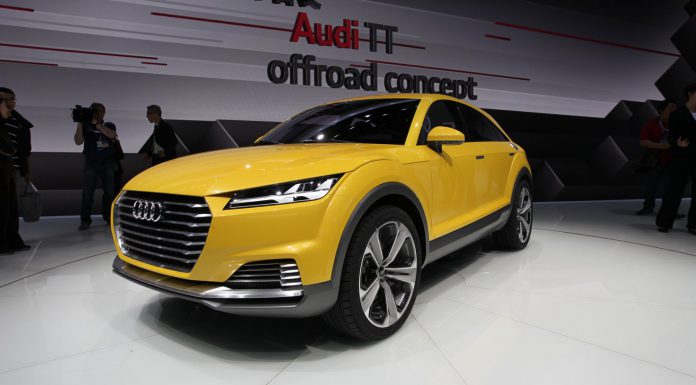 Audi pulled the wraps off of the next possible step for the TT platform in Beijing this week, the TT Allroad Concept. The Allroad is a high-riding crossover, but with the sporty touches from the TT sports car. It utilizes Volkswagen Auto Group's 2.0-liter TFSI engine, producing 292 hp and 380 Nm of torque. This engine is used in conjunction with a front-mounted 40 kW motor and a rear-mounted 80 kW motor, resulting in a combined output of 408 hp and 650 Nm of torque. It also has a slew of other exciting features such as Audi's drive select management system with three driving modes and the 'Audi virtual cockpit' complete with a 12.3-inch TFT display in place of the instrument cluster.
---
1. Volkswagen Golf R 400 Concept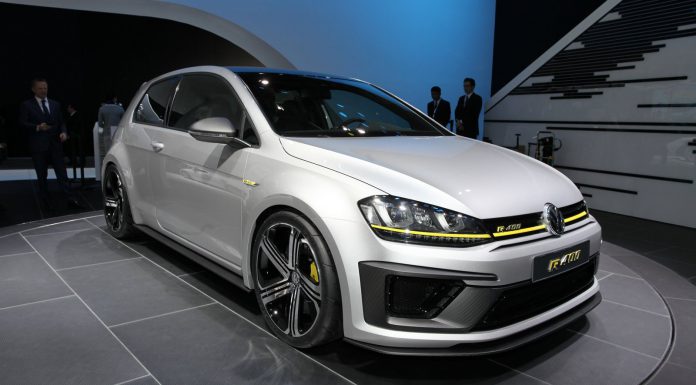 The Volkswagen Golf R 400 Concept comes in at number one spot for a number of reasons. The first doesn't need much explaining, it's essentially a Volkswagen Golf R on an unhealthy amount of steroids, producing 395 horsepower and 338 lb-ft of torque from its 2.0-liter turbocharged engine. What's not to like about that? The second reason is that it will probably be put into production, so keep your eye out for this mental Golf on the road in the future.
---
Honorable Mention: Bugatti Veyron Grand Sport Vitesse Black Bess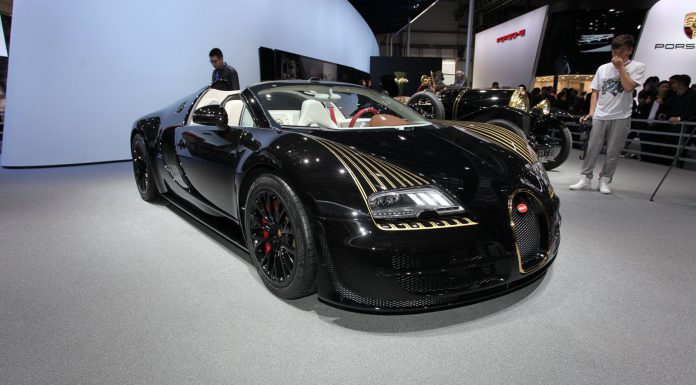 The Bugatti Veyron Grand Sport Vitesse Black Bess may not be an all-new car, but it's the latest addition to the automaker's run of special edition 'Bugatti Legends' cars. It was intended to pay homage to the original Bugatti Type 18 Black Bess produced from 1912 to 1914. It is the fifth addition to the legends line of vehicles and just three will be produced.
---
Auto China 2014 was full of amazing new debuts from a variety of manufacturers, so of course, there were many more than just five noteworthy new cars at the show. If you think we missed any important new cars, let us know in the comments!