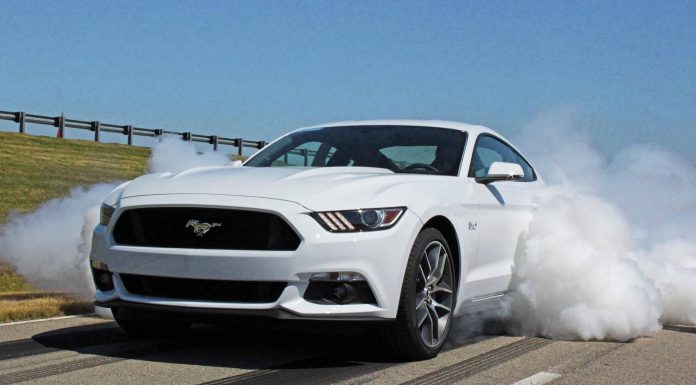 Those of you that are fans of drag racing will know that in order to achieve an optimum time, tyre temperatures are paramount. To boost temperatures immediately before pulling up to the starting lights, drivers do huge burnouts, something that is not always easy for the amateur racer.
[youtube]http://www.youtube.com/watch?v=O3nbwCjZKk8[/youtube]
Meet the 2015 Ford Mustang GT's 'Electronic Line-Lock', a system that lock the front brakes whist letting the rears spin up. This results in the perfect burnout. This system combined with launch control is designed to achieve the best times on your local drag strip. We would love to pull up at the lights and see peoples faces as we do a huge burnout past the local supermarket!