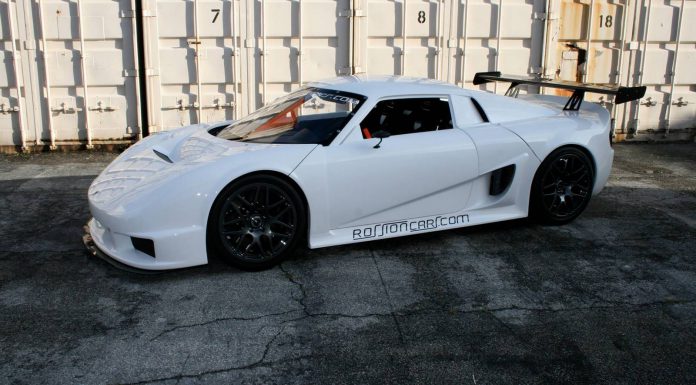 If you live in the U.S., are looking for a stripped-back racing car for the road, then the Rossion Q1R could be for you. Even more hardcore than the 'regular' Q1, the Q1R is capable of some truly incredible performance numbers all while providing the driver with the thrills only a true racing car can deliver.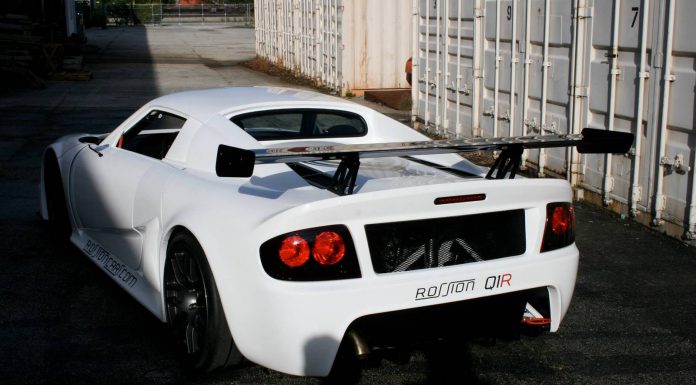 Two different engine options are available for the Rossion Q1R. The first is a 2.0-liter turbocharged four-cylinder EcoBoost engine featuring direct injection and delivering 323 hp at 5500 rpm and 305 lb-ft of torque at 2500 rpm. While that doesn't sound like a lot, the light kerb weight of the Q1R means it can outsprint a first-gen Lamborghini Gallardo!
The other option is a large turbocharged 3.0-liter V7 Duratec engine delivering 500 hp at 6200 rpm and 500 lb-ft of torque at 4800 rpm.
The following white Rossion Q1R is headed off to its new owner in Austin, Texas!