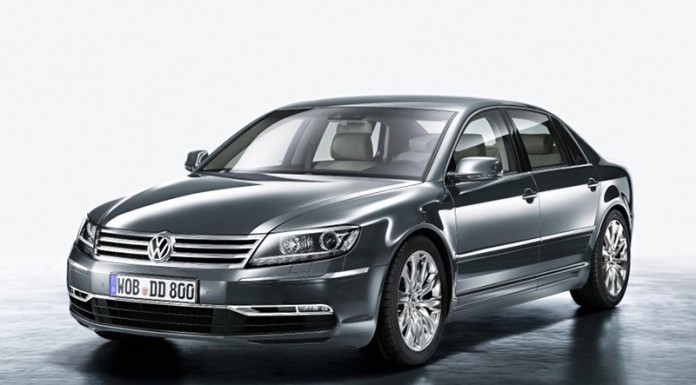 Volkswagen has confirmed that its next-generation Phaeton will be made available in the United States in 2018 or 2019. The Phaeton left the U.S. market back in 2006 and ever since, VW fans from the States have been crying out for the car to come back.
Since the VW Phaeton left the U.S, an entirely new generation of the luxury German car has been made available across Europe and other continents. When the Phaeton does return to the U.S., it will do so in next-generation guise meaning the local market would have missed out on an entire generation of VW Phaeton. However, if the next-gen Phaeton proves to be good enough, we'll quite quickly forget about its long absence.
The news about the VW Phaeton returning to U.S. shores was confirmed by the chief of VW in America Michael Horn while speaking with Bloomberg at the New York Auto Show.
Details about the next-generation Phaeton remain scarce at this point. However, we do know that it will ride on the Volkswagen Group's next-generation MLB platform. Elsewhere, the next Phaeton will likely make use of lightweight aluminium as well as a host of smaller engines to make it more fuel efficient and environmentally friendly than the current car.
[Via Bloomberg]