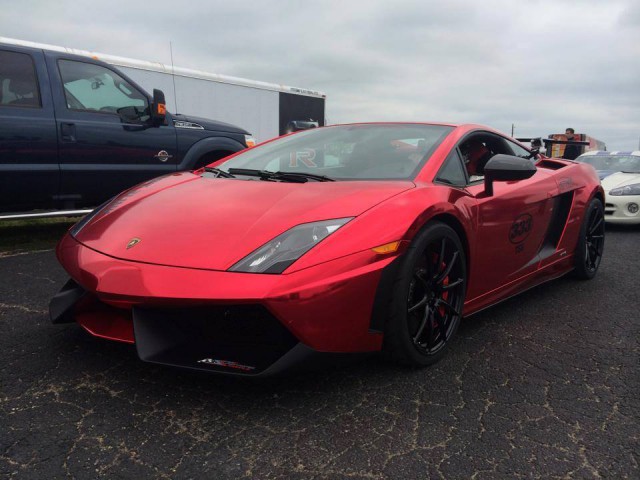 For a few insane individuals the power and performance of the standard Lamborghini Gallardo LP570-4 SuperTrofeo Stradale (a very rare beast) is simply not enough. Enter Heffner Performance and their Twin Turbo kit.
[youtube]http://www.youtube.com/watch?v=bth4WmtLYLc[/youtube]
The car is rumoured to have more well over 1,000 bhp and is no longer all-wheel-drive. As a result this Gallardo is a handful. This is evident in the video above as the car hit a deserted strip of tarmac where it swiftly hits more than 150 km/h before the power overwhelms its rear wheels and the supercar looses control spinning violently. With great power comes great responsibility!