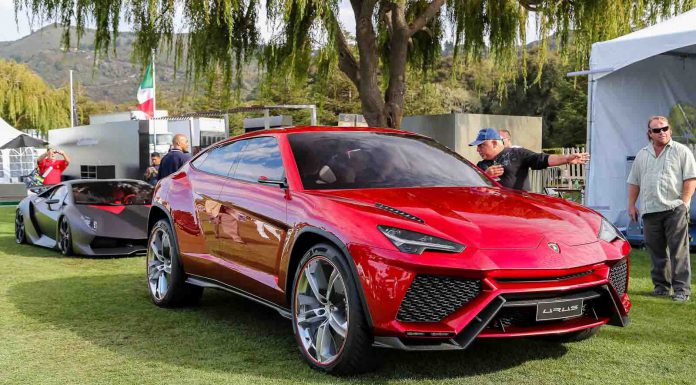 Lamborghini has reconfirmed that its brand new SUV is on target to be launched in 2018 and will feature styling heavily inspired by the Urus Concept from a couple years back.
As a matter of fact, Audi boss Rupert Stadler recently said, "It's in Lamborghini's cycle plan and it won't deviate too much from the Urus concept."
Helping to make the Lamborghini Urus SUV viable for the Italian manufacturer is the fact that it will be developed by Audi along with the next-generation Porsche Cayenne, Audi Q7 and the ultra-luxurious Bentley SUV with all three sharing the same architecture. When the Lamborghini Urus is produced however, expect it to be more performance oriented than the Bentley SUV, Cayenne and Q7.
While Winkelmann recently confirmed that sales of high-end luxury cars in China are beginning to slow, the Lamborghini Urus SUV will be sold with a focus on China (despite the slowdown). Additionally, the United States, Russia, Europe and the Middle East will be targeted. When it is all said and done, Lamborghini hopes to sell around 3,000 units of the inevitably expensive Urus SUV annually!
[Via Autocar]