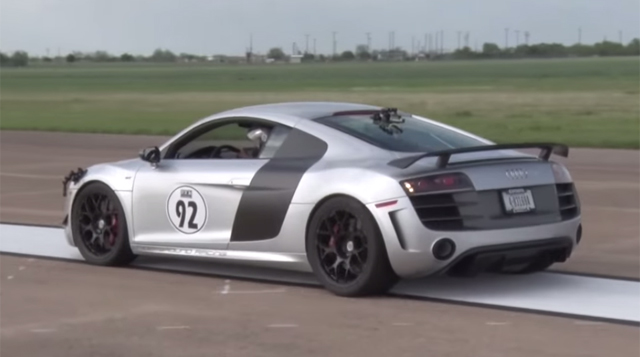 In the world of twin-turbo supercar tuning, the Lamborghini Gallardo is a real favourite. However, the Audi R8 GT features the same 5.2-liter V10 engine as the Gallardo LP560-4 and as a result, is just as reliable and fast when fitted with two turbochargers!
[youtube]https://www.youtube.com/watch?v=pwyF8NGBrIs#t=166[/youtube]
At the recent Kings of the Streets rolling drag race event, this stunning Audi R8 GT by Underground Racing went up against a host of twin-turbocharged Gallardos also by Underground Racing delivering up to 1800 hp. It also versed a 1,400 hp Nissan GT-R and as the following video shows, managed to demolish all of them!