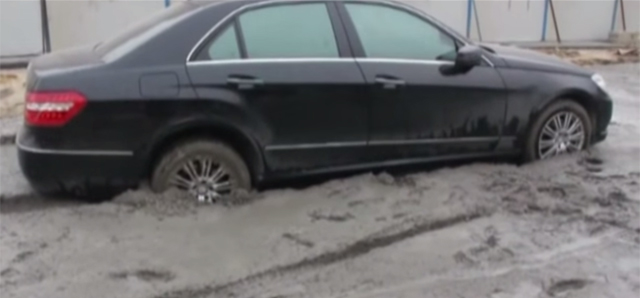 Just a couple of days ago, we brought you the funny story of a Jaguar F-Type getting stuck in wet concrete. Well as it turns out, that wasn't an isolated incident with an expensive Mercedes-Benz E-Class recently getting stuck in wet concrete, this time in China!
[youtube]https://www.youtube.com/watch?v=kkDmhbT5H2s[/youtube]
According to local reports, the E-Class driver was warned not to drive on the concrete by workers as it was still drying. However, the driver paid no attention to those warnings and ultimately, workers had to wait 14 hours for the concrete to dry before using jack hammers to finally free the luxury German sedan!