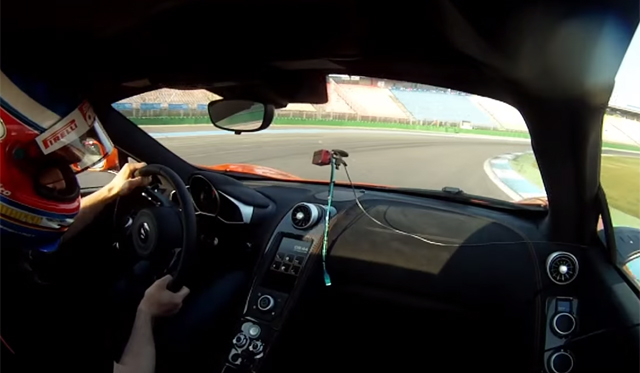 Having recently had the opportunity to drive both the incredible McLaren 650S coupe and 650S Spider at the Ascari Race Resort in Spain, we know first-hand just how incredible the British supercar is.
[youtube]https://www.youtube.com/watch?v=cf7NuT8H4iA#t=34[/youtube]
Despite the fact that it 'only' features 25 per cent new parts compared to the 12C, the 650S is a completely different beast both on track and on the street. Thanks to more power and more importantly, more torque at more accessible revs for everyday driving, the 650S feels worlds apart from the 12C which it has effectively replaced.
Alongside the release of the 650S, McLaren revealed that it could hit a top speed of about 330 km/h. Well already, a high speed video has emerged of the 650S hitting an incredible 331 km/h as well as the Hockenheim race track!