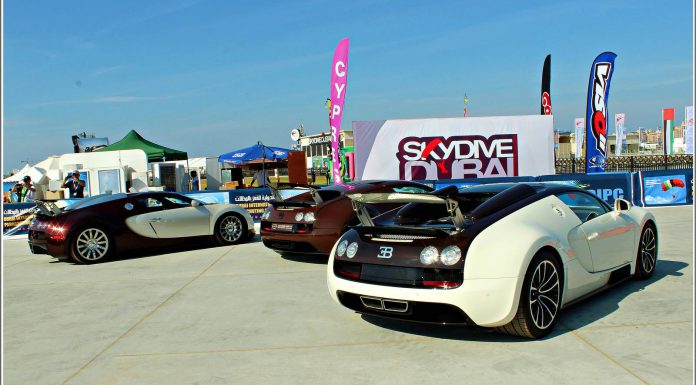 Where else would you come across three Bugatti Veyrons in the same place. Dubai of course! (although you would be forgiven for guessing London or Monaco these days…) These three Veyrons were spotted during the Dubai Parachuting Championship recently.
The trio includes a metallic red and eggshell white Bugatti Veyron, the brown Bugatti Veyron Supersport and a rather nice eggshell white Bugatti Veyron Grand Sport Vitesse.
The trio was spotted by Sambhram Aivalli Photography. The Dubai Parachuting Championship is a series of competitions including formation skydiving, canopy formations, accurate landing, canopy piloting, over water, freefall flying, freefall style and para skiing.