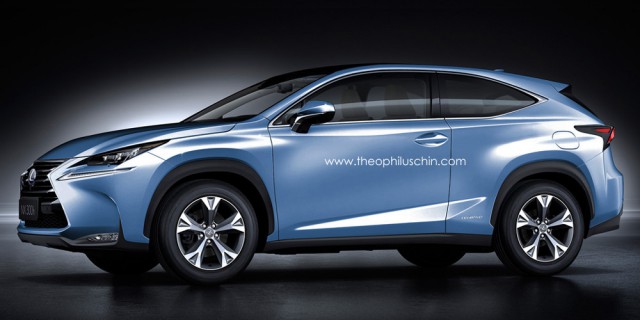 Just revealed prior to its Beijing debut, the 2015 Lexus NX is really unlike any other small crossover on the market right now. Thanks to its sharp design and the use of a turbocharged engine for the first time in Lexus' history, it is an extremely important car for the Japanese manufacturer.
However, how would it look as a three-door? Well, automotive rendered Theophilus Chin has designed just that and as the two images show, the design of the Lexus NX works perfectly with two fewer doors!
As it stands, Lexus has confirmed that three different powertrains will be available for the NX. Most important is the brand new 2.0-liter turbocharged four-cylinder engine found in the Lexus NX 200t and NX 200t F Sport as these models are the first turbocharged Lexus cars ever! The Lexus NX will be positioned below the RX and on top of the turbocharged engine, a naturally aspirated 2.0-liter four-cylinder will be available alongside a hybrid powertrain utilised by the NX 300h. In total, six different hybrid variants will be made available.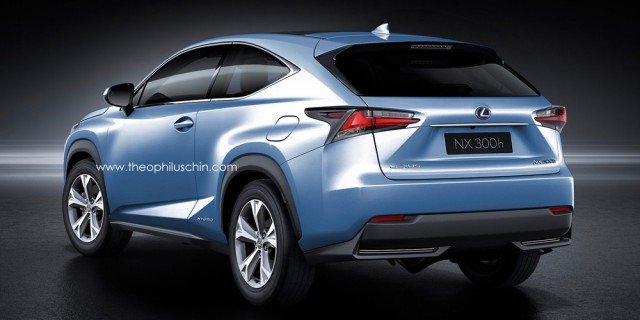 Lexus hasn't revealed any technical specifications about either of the powertrains thus far but has confirmed that the NX will be available both in front and all-wheel drive configurations.
Inside, the cabin is just as futuristic looking as the exterior with a selection of aggressive lines, a prominent centre console and a flip-up LCD screen.
[Via Theophilus Chin]