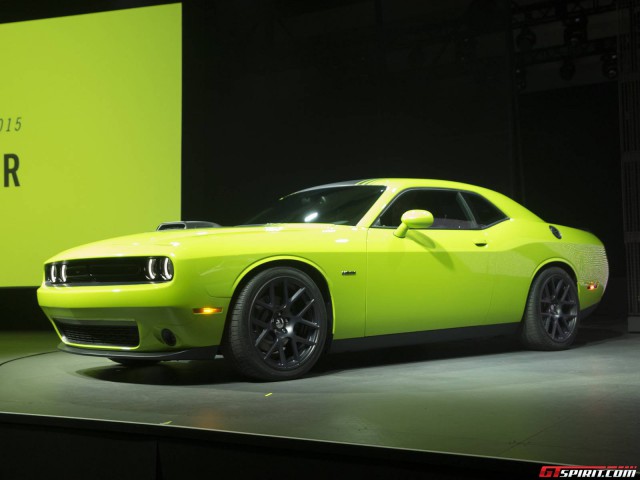 The new Dodge Challenger has been revealed at the New York Auto Show 2014. The Dodge Challenger was unveiled next to the latest generation Dodge Charger. The Challenger, is of course the two-door coupe of the range. With mainstream production history dating back to the 1970's, it is highly anticipated!
Featuring a revised model range as well as some visual changes, the 2015 Dodge Challenger is immediately recognisable from the current model. From a visual standpoint, brand new headlights have been fitted as has a new split front grille, a more prominent power bulge in the bonnet and redesigned fog lights.
Overall, the new Dodge Challenger maintains the shape of the outgoing model while at the rear, brand new taillights are featured on gloss black trim. These new taillights are LED units and certainly look very distinct. Just like the new Charger, the 2015 Dodge Challenger is available in a host of specifications. These include the Challenger SXT, SXT Plus, R/T, R/T Plus, R/T Shaker, R/T Plus Shaker, 6.4-liter Scat Pack and 392 HEMI Scat Pack Shaker. The most interesting two are the new Scat Pack and Shaker models.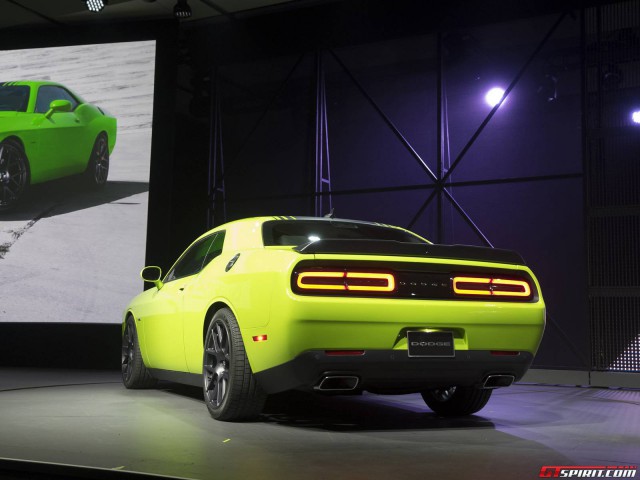 Under the hood, the Challenger 6.4-liter Scat Pack is fitted with a 392 cubic inch V8 engine delivering 485 hp and 475 lb-ft of torque. This powerplant can be mated to a six-speed manual transmission or an eight-speed automatic. When equipped with the auto, the car should hit 100 km/h in the mid-four seconds. As for the Shaker model, it is available in either 6.4-liter or 5.7-liter V8 engine specification.
For more information on the Dodge Challenger take a look at our earlier article. For more news from the New York Auto Show 2014, feel free to visit our dedicated news channel.