The 2014 Edmonton Motor Show took place over the weekend, and what a spectacular show it was! In addition to plenty of automotive brands displaying their newest cars, a handful of aftermarket distributors and performance shops were on hand.
Most noticeably, ZR Auto from Calgary, Canada, displayed four incredible supercars for the city of Edmonton, Alberta, Canada, to drool over.
The famed Ferrari ZXX sat under the spotlight next to the special 1750hp Heffner Twin-Turbo Lamborghini Gallardo. Paired alongside a beautifly wrapped blue chrome Lamborghini Murcielago LP640-4 Roadster was the ultra-rare Maserati MC12 Corsa built by ZR Auto and Edo Competition for their Edmonton client.
The four supercars drew in plenty of attention over the course of the five day show, stopping show-goers in their tracks as they admired the muilti-million dollar display of cars.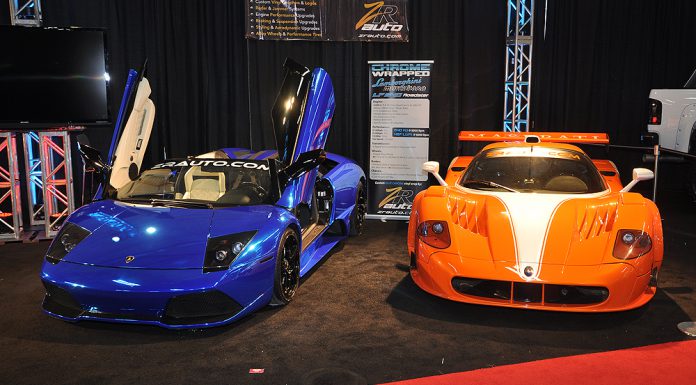 Many onlookers commented that "these cars are the best ones here," and smiles illuminated once many exotic car fans caught a glimpse of one of the most recognizable Ferrari Enzo's on the planet.
The Ferrari Enzo ZXX was built by Edo Competition and ZR Auto in 2011, returning to Canada in 2013. The supercar features a modified Ferrari V12 motor producing 940hp. The car, identical to the FXX in nearly every way, boasts a top speed of nearly 400km/h. Its borhter, the MC12 Corsa, features 840hp, but produces more down force on the track and expels a louder drone from the exhaust.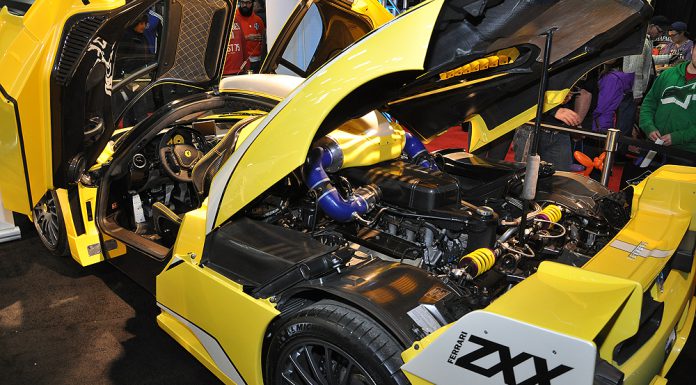 Many show-goers were surprised to learn that the two Lamborghini's exteriors were not painted, but wrapped in eye-catching chrome and blue chrome vinyl wraps.
The blue chrome Murcielago was released back to the owner at the end of the show, who happily drove his blue baby home with a smile on his face.