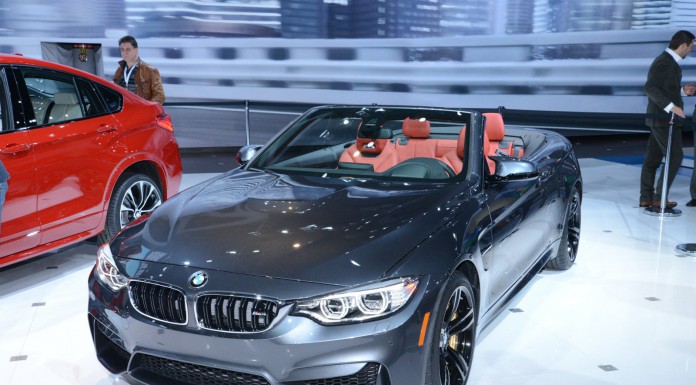 The BMW M4 Convertible has received its world debut at the New York Auto Show 2014. Continuing its push into US markets, the BMW M4 Convertible gets a reveal to the US market first. The M4 Convertible looks more than ready for the summer!
The BMW M4 Convertible features a three piece folding metal roof which can fold in 20 seconds at speeds of up to 11 mph. Thanks to the extra size of the new M4 Convertible compared to the previous M3 Cabriolet, luggage space increases to 370 litres with the roof up and 220 litres with the roof folded away.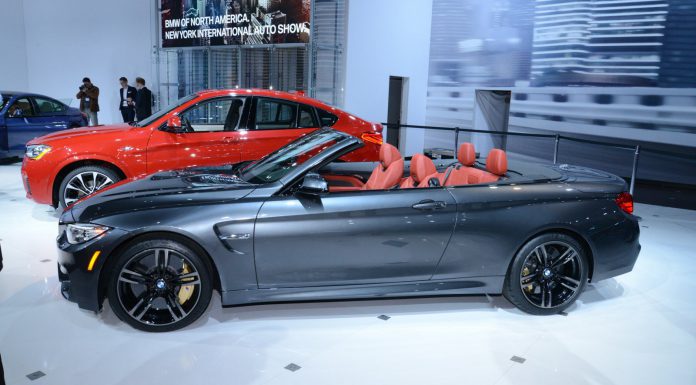 Compared to its predecessor, the new BMW M4 Convertible is 56 mm longer, 65 mm wider and 4 mm lower. These new proportions really add an entirely new element of aggressiveness and purpose to the ultra-fast convertible sports car. More important than the actual measurements are the fact that its wheelbase has been increased by 52 mm.
For more details on the BMW M4 Convertible, take a look at our earlier article. For more news from the New York Auto Show 2014, take a look at our dedicated news feed!