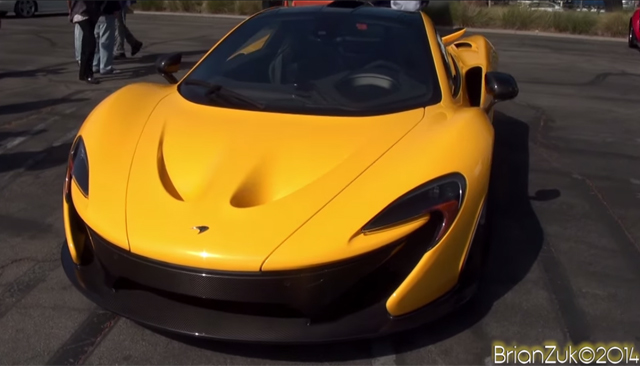 After recently taking delivery of his incredible Volcano Yellow McLaren P1, American talk show host and comedian Jay Leno recently brought his incredible hybrid hypercar to Supercar Sunday in California.
[youtube]https://www.youtube.com/watch?v=OArvmeJhXCQ#t=88[/youtube]
This is the first public outing that Leno's P1 has had and with him now retired from late night television, we can only hope that his awesome P1 attends as many public displays like this as possible! Understandably, the car drew huge crowds at Supercar Sunday despite being surrounded by a host of other incredible supercars!
GTspirit Road Test of McLaren P1

If you need reminding, the McLaren P1 is one of three new hybrid hypercars on the market, the others being the Porsche 918 Spyder and LaFerrari. The P1 utilises an upgraded variant of the 3.8-liter twin-turbocharged V8 engine from the 12C designed to now deliver 727 hp at 7,300 rpm and 531 lb-ft of torque at 4,000 rpm. This internal combustion engine is then mated to an electric motor delivering a further 176 hp and 192 lb-ft of torque leading to a total of 903 hp and 664 lb-ft.