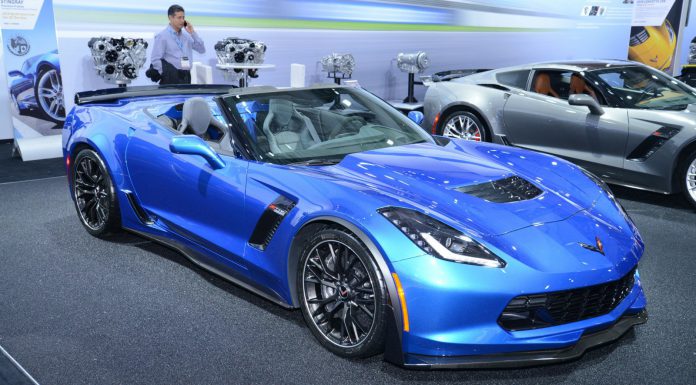 Sitting at the very pinnacle of the new releases at the New York Auto Show 2014, the Corvette Z06 Convertible is definitely worth checking out! It is the most powerful Corvette currently available to order new from dealerships. It also looks pretty jaw dropping too! The photos below come live form the New York Auto Show 2014 show floor!
Under the hood, the convertible features the same new LT4 6.2-liter supercharged V8 engine as its coupe counterpart. It delivers around 625 hp and 645 lb-ft of torque. Just like the regular Corvette Stingray and Z06, the Z06 Convertible also utilises direct injection, Active Fuel Management (cylinder deactivation) and continuously variable valve timing.
Chevrolet claims that the Z06 Convertible's curb weight is near identical to the coupe. Compared to the C6 Z06 Coupe, the aluminium structure of the Z06 Convertible is actually 20 per cent stiffer. The roof can be opened and close at speeds of up to 50 km/h.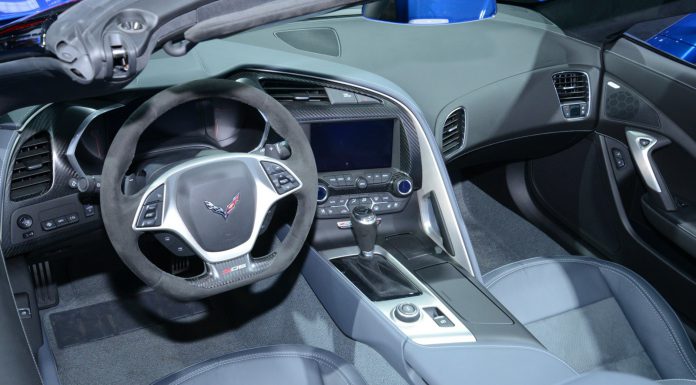 For more details on the Corvette Z06 Convertible, check out our earlier post. For more news from the New York Auto Show 2014, check out our dedicated news channel!