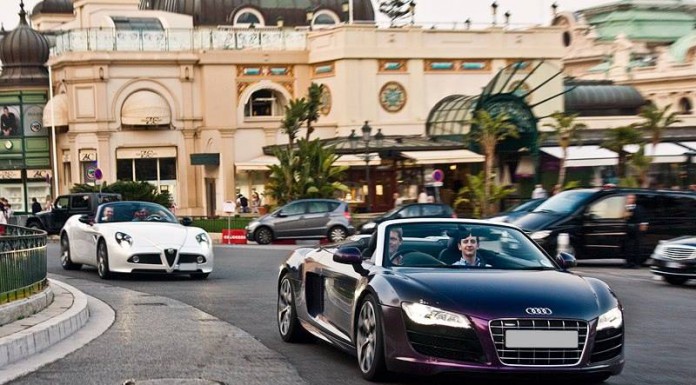 With an epic Lamborghini sourced 5.2-liter V10 behind the seats, the Audi R8 V10 Spyder sounds absolutely incredible. However, when fitted with an aftermarket Quicksilver exhaust system, it sounds simply out of this world driving around Monaco!
[youtube]http://www.youtube.com/watch?v=9x4MQsRSXtA[/youtube]
Filmed from a pursuing Alfa Romeo 8C Spider which it itself sounds amazing, the following video of almost four minutes is definitely a good way to start your day!