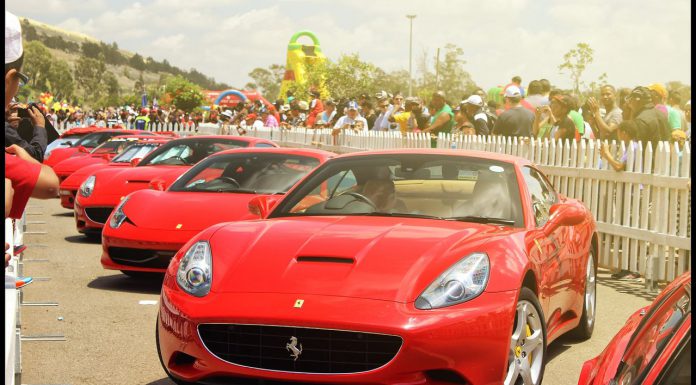 Johannesburg recently held host to the absolutely epic V-Power Nitro+ Festival featuring some truly incredible road-going Ferraris as well as an incredible Ferrari Formula One car.
[youtube]http://www.youtube.com/watch?v=tEKYtRHCdcw[/youtube]
While South Africa doesn't have a reputation as being a supercar hotspot, some truly incredible Ferraris attended the event at Soccer City. Some of the best included the selection of Ferrari 458 Italias and 458 Spiders, a black Ferrari F12 Berlinetta, red Ferrari F40 and a host of others. However, the star of the show was without a doubt the former Ferrari F1 racer.
To add an extra level of excitement to the event, a street circuit was constructed outside the 2010 World Cup Final Stadium!
[Via Divyesh Dajee]