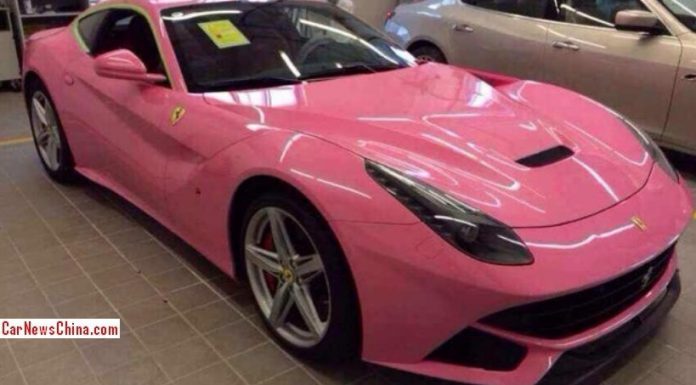 A very unique Ferrari F12 Berlinetta has been spotted in where else but China finished in an eye-wateringly bright shade of pink!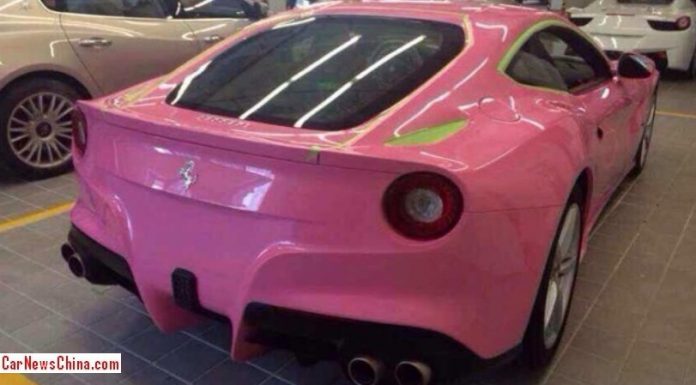 This particular F12 Berlinetta didn't leave the Ferrari factory like this and has instead received a pink aftermarket wrap. It is unclear who owns this F12 Berlinetta but we can only assume it is China's equivalent of Paris Hilton and her Bentley Continental GTC!
Thankfully, this Ferrari F12 Berlinetta receives all the power as all others. That means it too features a 6.3-liter V12 engine delivering 730 hp and 690 Nm of torque resulting in a sprint to 100 km/h in just 3.1 seconds and a top speed of 340 km/h.
But does such performance outweigh such horrendous look? No way.
[Via Car News China]