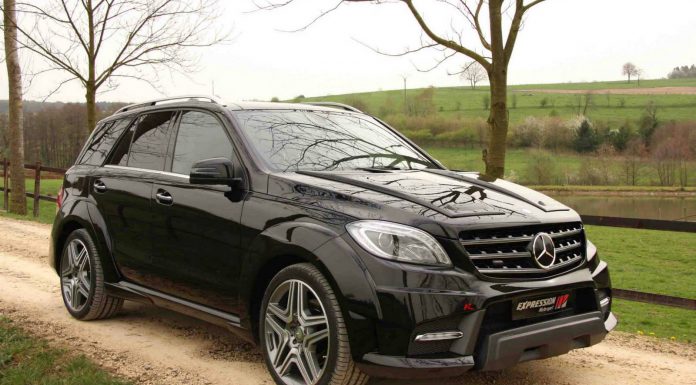 We first reported on the Mercedes-Benz ML 63 AMG Wide Body R bodykit by Expression Motorsport back in 2012. Plans were in the offing as far back as 2009 though. Now we can finally reveal a fully finished version of that 2012 rendering we originally saw.
Belgian tuner Expression Motorsport first introduced a bodykit for the ML 63 AMG back in 2009. That kit was rather more sedate that the kit we see in these photos. They had intended to create a more extreme kit back in 2012 but, for one reason or another, that car has only just materialised now!
The Mercedes-Benz ML 63 AMG Wide Body R by Expression Motorsport features a redesigned front bumper with larger air intakes, alongside carbon fiber inserts and a carbon fiber front spoiler lip. The front bumper is finished by a set of LED daytime running lights.
Along the side of the car, Expression Motorsport offers a 10-piece fender flare kit which includes a set of air intakes. The extensions add the ability for the wheel arches to swallow 21 or 23 inch rims together with lower suspension.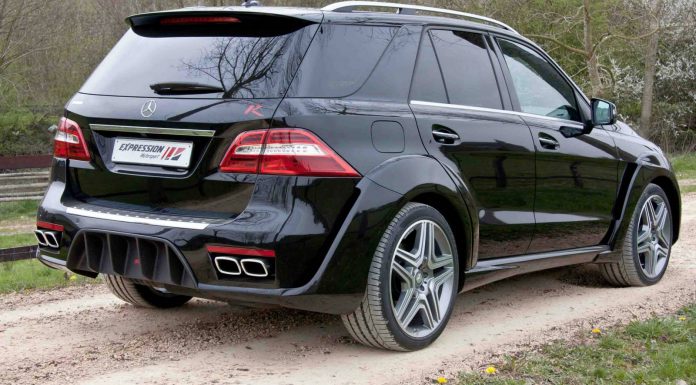 At the back, the ML 63 AMG gets a carbon fiber rear diffuser with "F1" brake lights. To finish off the look, Expression Motorsport fits a double twin tip exhaust system. All the parts are available now and for all W166 Mercedes-Benz ML-Class models!