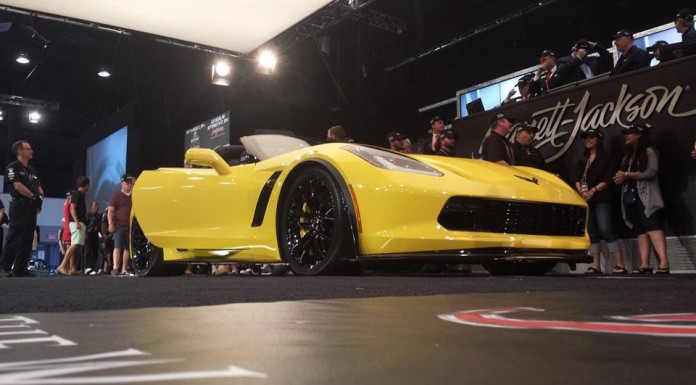 As has become common for all newly released US performance cars, the very first production Corvette Z06 has been sold in aid of charity. The Z06 hit $1 million which will go to Barbara Ann Karmanos Cancer Center. The lucky owner is owner of NASCAR team Henrick Motorsports Rick Hendrick.
Hendrick also bought the first 2014 Corvette Coupe and Convertible at last year's auctions. All three will undoubtedly add to his existing American muscle car collection.
The auction happened at Barrett-Jackson's Palm Beach sale. The auction also included the first retail production 2015 Chevrolet Camaro Z/28 which achieved a sale figure of $500,000 when it was sold to Dave Flynn of the Flynn Automotive Group. The money from that sale will go to benefit the AARP's Drive To End Hunger program.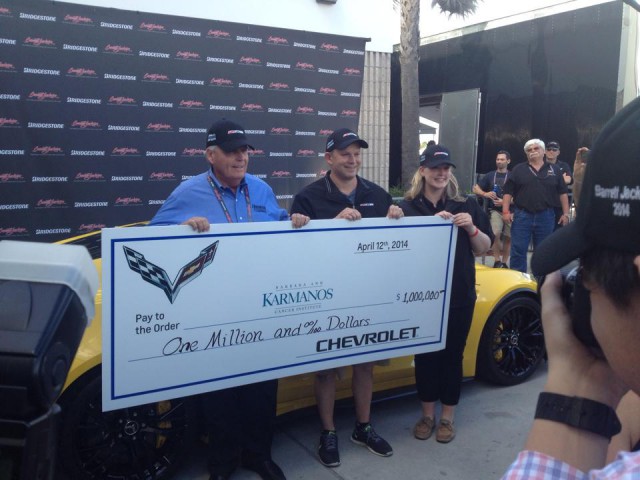 Elsewhere, a Smokey and the Bandit Special Edition 1977 Trans Am achieved a $44,000 figure, a Packard 1207 V12 achieved $300,000 and the Need for Speed Ford Mustang managed $300,000 too!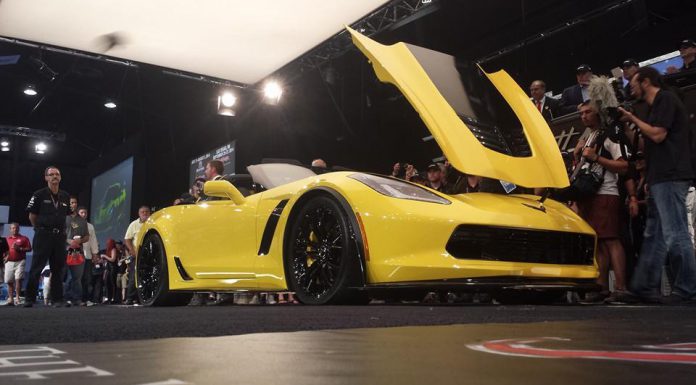 [Photos via CarBuyingTips.com]