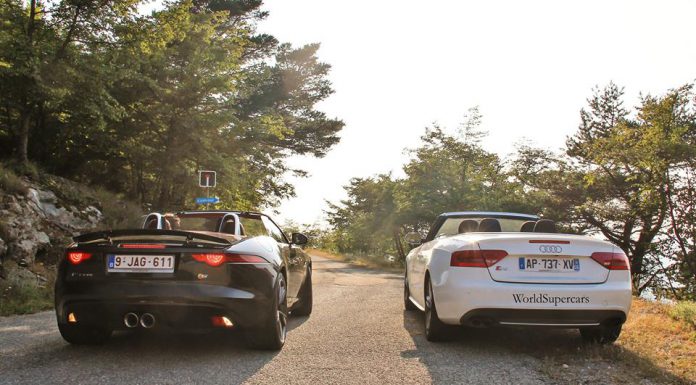 While it isn't the most powerful variant, the Jaguar F-Type V6 S is considered by many as the perfect F-Type model. With a screaming supercharged V6 engine, it delivers a brutal roar and even though that roar isn't as intoxicating as the V8 S or R Coupe, it is exciting nonetheless!
[youtube]http://www.youtube.com/watch?v=BUr663X8oHE[/youtube]
After all, the 3.0-liter supercharged engine deliveres an impressive 375 hp at 6,500 rpm and 4690 Nm of torque between 3,500 and 5,000 rpm. And when you take such a package to some incredible mountain roads near Monte Carlo, the growl produced is utterly intoxicating!