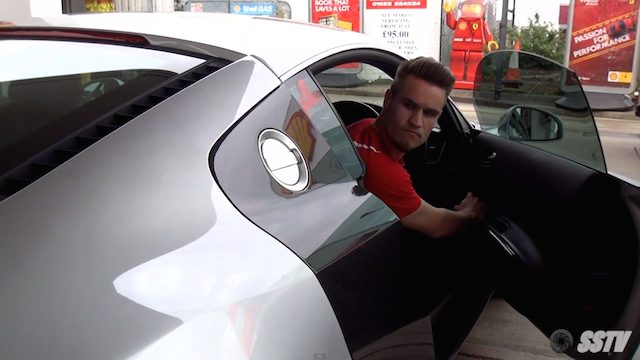 The British press recently reported on the owner of Super Cars of London and his new Audi R8. The 23-year-old has managed to purchase the supercar using the revenue generated from his YouTube channel, although his latest video is certainly not as impressive as those he has filmed on the streets on Knightsbridge!
[youtube]http://youtu.be/5UCjQmvbvfg[/youtube]
When going to fill-up the 4.2 litre V8 for the first time, Paul found that the filler cap release was jammed but continued to stab away at the release button until it eventually retreated into the darkness of the door! Oops!