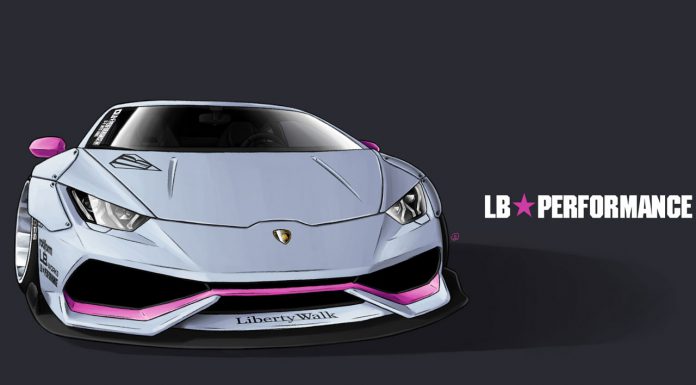 Not too long ago, we brought you a cool rendering depicting how a Lamborghini Huracan by Liberty Walk with their insane widebody kit could look. Now, we've stumbled upon a few more renderings of such a car and it has got us even more excited to hopefully see this car become reality once Huracan deliveries begin!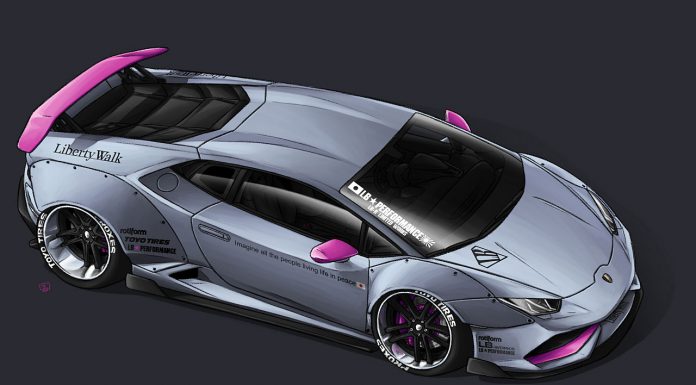 One of the persistent design features of the firm's widebody transformations are the insane flared wheel arches they fit and finish off with decorative pins around the edges. When combined with traditionally lowered suspension, massive wheels and new spoilers, splitters and bumpers both front and rear, their creations really are the closest things to real-life, road-going Transformers.
With the Lamborghini Huracan released late last year, this latest Italian supercar could prove to be their next project. While Liberty Walk has yet to officially announce if they're going to create a widebody Huracan, it is more than possible that an upcoming Japanese Huracan owner will head to them for a crazy transformation.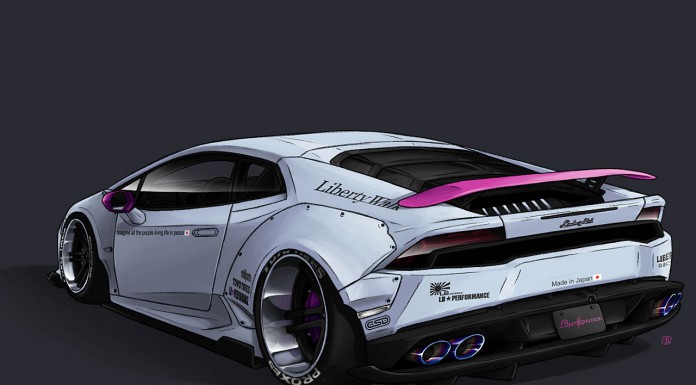 These three renderings not only feature the insane features Liberty Walk as become known for but it also features a host of bright purple/pink accents which surprisingly look quite fitting for a car so outrageous and out of this world!
[Via LamboCARS]