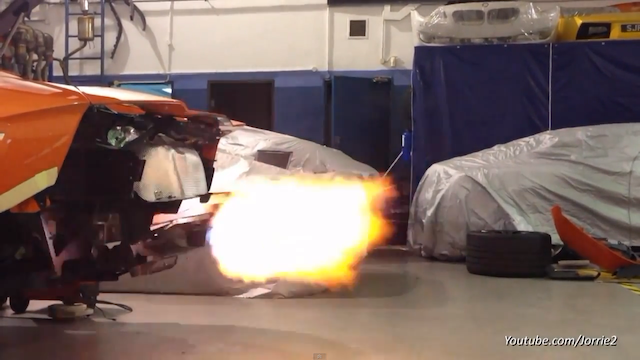 We love a good compilation here at GTspirit and none are better than those featuring supercars spitting flames! From American muscle such as the Dodge Viper to European exotics including the Lamborghini Aventador, this clip has it all!
[youtube]http://youtu.be/XX3nsn3IzOg[/youtube]
By revving hard and heating the exhausts to outrageous temperatures, any surplus fuel is burnt resulting in so huge flames that instantly draw a crowd. Enjoy!