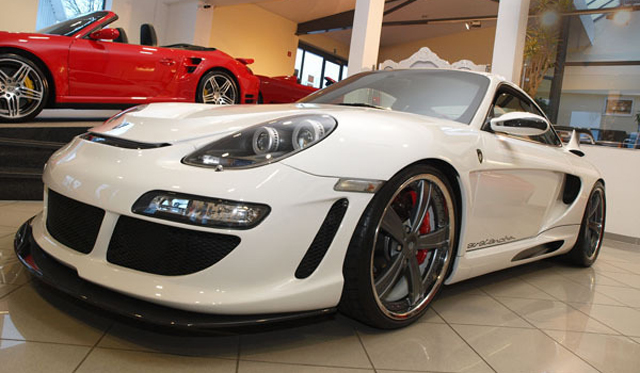 Want a Porsche 911 but one with more power than normal and one which stands out from the pack? Then the following Gemballa Avalanche 650 EVO-R for sale in Germany could be for you!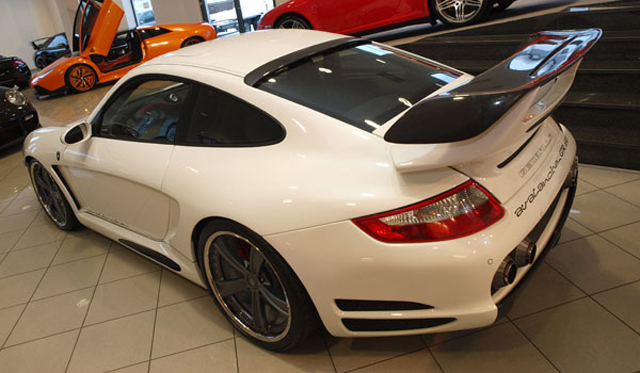 As with any Gemballa tuned car, the list of modifications are extensive. To start with, several chassis modifications have been made to the car to bring it in line which the Avalanche model line-up. A new front bonnet, front skirt and front spoiler have all been added to the car as well as a rear skirt and a rear spoiler. New headlights finish the cars head on looks. The butterfly doors may be impractical for anyone wanting to park in a tight space, however they do give the car real presence and character.
A new set of wheels hides a Gemballa sports brake system and new coilover suspension units. All of these modifications are required to keep the 650 hp engine in check. A 4 pipe sports exhaust system finishes of the visual modifications on this car. In addition to the rise in power, torque has been increased to 840 Nm and when it is all said and done, this awesome Gemballa creation can hit 100 km/h in just 3.5 seconds and a top speed just below 320 km/h!