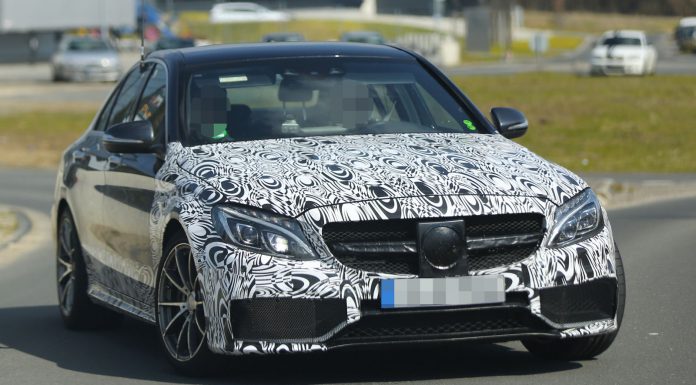 With the latest generation BMW M3 out of the bag, Mercedes-Benz definitely has some catching up to do with the next-generation C63 AMG. However unlike the M3, the new C63 AMG will be available in more variants than its German rival.
Of course, the first model off the block will be the Mercedes-Benz C63 AMG sedan. However, by the end of 2016, the C63 AMG will also be available as a coupe, estate and for the very first time, as a cabriolet to directly rival the BMW M4 Convertible!
Under the hood, the new C63 AMG will receive a 4.0-liter twin-turbocharged V8 engine in favour of the naturally-aspirated 6.2-liter V8 currently used. This new engine will continue with Mercedes-Benzes introduction of smaller capacity engines and will eventually replace the current 5.5-liter twin-turbo. For those that didn't know, the AMG 6.2-liter V8 engine has been largely phased out and replaced by the 5.5-liter powertrain.
Currently codenamed M177, the new 4.0-liter twin-turbo V8 is predicted to produce between 480 hp and an incredible 580 hp depending on what specification is ordered. It will then be mated to the 7G-MCT SpeedShift automatic transmission currently used in a selection of other AMG models.
While it remains to be confirmed, a debut later this year is likely.
[Via Autocar]