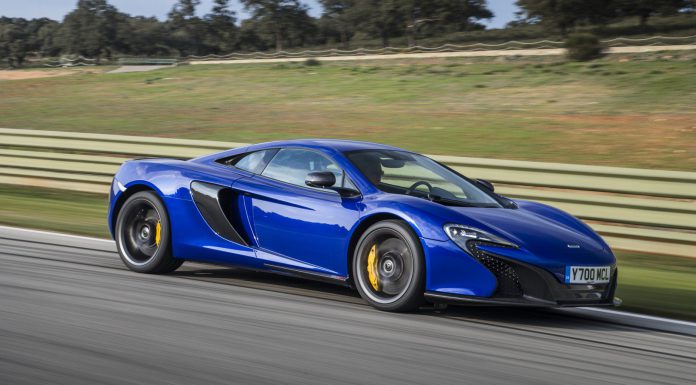 While speaking with Piston Heads, McLaren CEO Mike Flewitt said that unlike what most of us think, McLaren is more aimed at Porsche from a business standpoint than it is Ferrari and Lamborghini.
"Porsche is the brand we have the most conquests from. People who know and understand Porsche can relate to what we do in terms of technology. We're less of a fashion statement than Ferrari and Lamborghini," he said.
GTspirit Road Test of McLaren 650S

As we speak, McLaren is hard at work creating a Porsche 911 GT3 rivalling sports car currently only known as the P13. There's no denying the fact that the 2014 Porsche 911 GT3 is a truly brilliant sports car. Even though it is in the midst of a recall following a spate of fires, the car is still potent beyond belief.
The latest Porsche 911 GT3 is so good according to McLaren that the British manufacturer actually purchased one to test its P13 against. Unfortunately, it has been sent back to Porsche to have a new engine fitted!
Nevertheless, development of the McLaren P13 is progressing well. According to the latest word, the body of the P13 will be made from lightweight yet ultra-strong aluminium. By comparison, both the 650S and P1 feature more carbon fiber than the P13 will. The entry-level McLaren will feature a very similar suspension system to both the 12C and 650S. This suspension system has been continually praised since it was launched as it provides impeccable ride comfort yet incredible road holding and cornering.
At the heart of the P13 will be the same lightweight, 75 kg carbon fiber 'monocell' as all other McLaren models.
[Via Piston Heads]