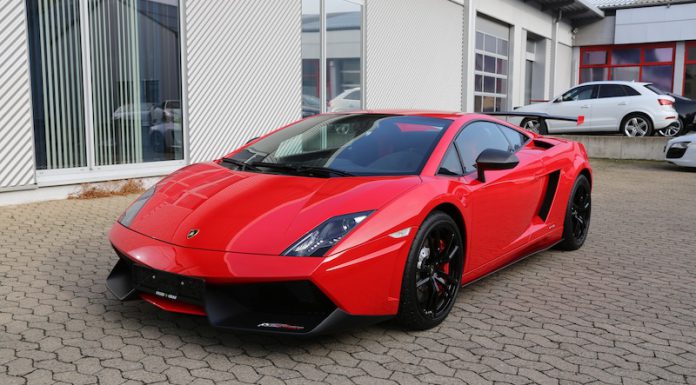 21 supercars owned by an investment fraudster are due to be auctioned this weekend. The cars were owner by Jens Blaume, director of the company Concept 1. Jens Blaume was an investment broker who was jailed last year pending investigations into a Ponzi scheme he was alleged to have masterminded.
Jens Blaume is said to have over 700 creditors. Although the combined 5 million euro value of the 21 supercars won't come close to satisfying the full 90 million euro outstanding figure. The money will be added to a repayment pot to fund a number of ongoing claims.
Among the cars listed for sale is a limited edition Lamborghini Gallardo Super Trofeo Stradale, a Lamborghini Gallardo Spyder LP570-4 Performante, a Ferrari 430 Scuderia and a McLaren 12C. The Nuremberg auction will also sell a number of art works and expensive watches.
Other cars include a three Porsche models (991 C4S, 997 C4S, Boxster S) two Mercedes AMG models (SL 63 and SLK 55), five Audi's (R8 V10 Spyder, RS6, RS4, S8, Q3), two BMW's (M6 and 1 Series M Coupe), two Abarth (695 Tributo Ferrari Abarth 500) a Volkswagen Golf VII, Renault Twingo RS and a Mini John Cooper Works.