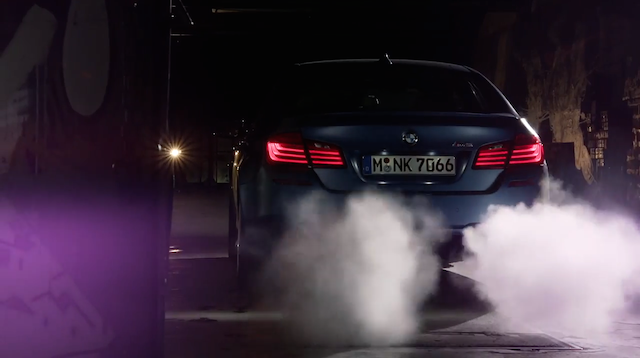 The BMW M5 is now 30 years old! The super-saloon benchmark has been evolving since 1985 with the BMW M535i. Now in its sixth iteration the M5 has continued to bounce from strength to strength. It everyday usability and bludgeoning performance has meant in every one of its six generation, the M5 has impressed time and time again.
[youtube]http://youtu.be/kyLlf1kUngI[/youtube]
BMW's M division has release a short video featuring the current F10 M5 strutting its stuff in its 'Frozen Blue' finish. There is plenty of tyre smoke and wheel-spin, enjoy!